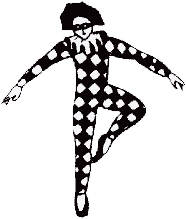 Harlequin Gymnastics Club
Harlequin Gymnastics Club, competing nationally & internationally, teaching gymnastics, promoting health & fitness in Romford, Essex for over 30 years.
Our full time premises have a permanent full sized sprung floor, dedicated gymnastics equipment, with tumble track, foam/sponge landing pit, vaults, uneven bars, balance beams etc.
We have classes and training sessions in Sports Acro and Women's Artistic. Training levels are: Pre school, Recreational, Floor & Vault and Display Squad. All classes are under the direction and guidance of our qualified British Gymnastics coaches.

Copyright © All rights reserved.